Our Purpose Is to Help You Discover Retirement Confidence
You worked hard for your wealth. We work hard to help you work toward your retirement goals, developing comprehensive, custom strategies to help you confidently live your retirement dreams.
Our Mission
The Guardian Mission: We Care
At Guardian Wealth Advisory Group, our mission is to help you reach your goals by nurturing and guiding you to and through retirement.
We understand the key to building tailored retirement strategies is to first build relationships based on transparency and trust. We care about your passions, your pursuits and your positions, but above all we care about you as a person.
Our Team
Meet Your Retirement Professionals
When you become a client at Guardian Wealth, you become family.
Under the direction of owners Amanda Czosek and Kevin C. Sanders, our dedicated professionals take care of our clients as if they were our own because we consider them very much a part of the Guardian clan.
To learn more about Amanda, Kevin and the other professionals who are committed to helping you work toward your retirement goals, visit our About Us page.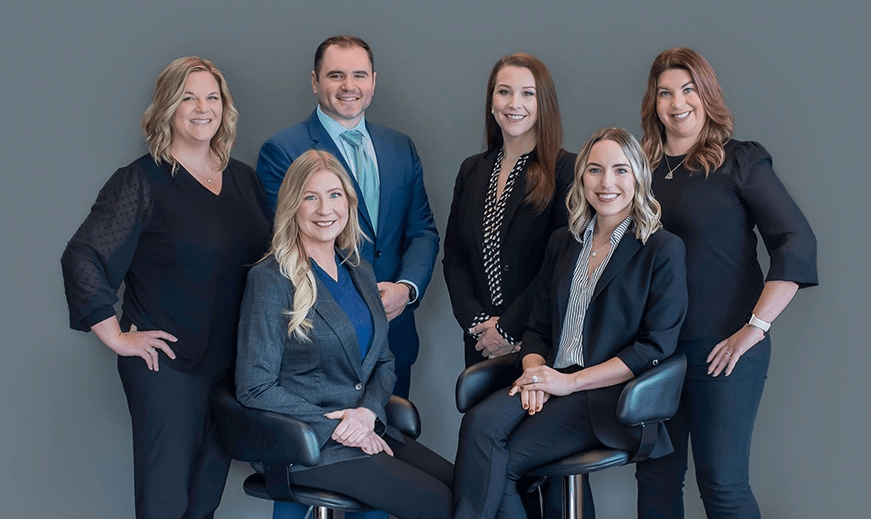 Amanda Czosek
Owner and Co-Founder, Wealth Advisor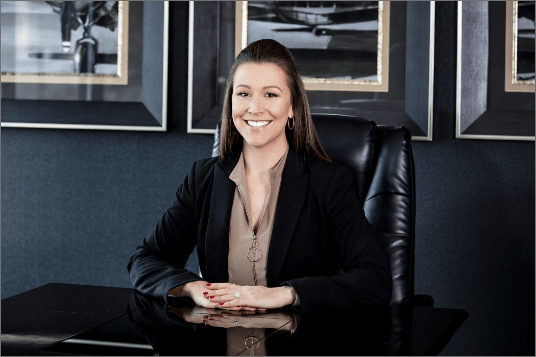 Amanda Czosek
Co-Owner
Motivated to help others avoid the struggles her single mom encountered, Amanda has dedicated her life to building financial plans that enable clients to protect their wealth, create retirement income, preserve their estates and pursue the many opportunities that life presents.
To this day, Amanda still has the third-grade assignment that documented what she wanted to be when she grew up. "While the other kids wrote things like 'football player' or 'doctor,'" Amanda says, "I wrote, 'I want to be 'independent.'
Today, her mission is to help others enjoy that same independence she successfully found. Having passed the Series 65 securities exam and obtained her Illinois life, health and accident insurance degrees, Amanda is an Investment Adviser Representative and financial professional who can offer investment and insurance products and services.
"I want to empower the people I work with, especially the women in our community," says Amanda, who specializes in income and tax planning. "I want them to know what is possible and provide a plan for them to follow."
A former college athlete, Amanda earned her undergraduate degree in psychology from Ferris State University before transitioning to the financial industry in 2011. She joined Guardian Wealth (previously Teboda & Associates) in 2014 and became a partner in 2017 before teaming with Kevin Sanders in 2022 to purchase the firm.
Amanda and her husband, Brian, live in Saint Charles and are proud parents of young sons Reid and Wade. When she isn't assisting clients, Amanda is passionate about spending time with her family and friends, playing volleyball and enjoying her church and the arts.
Kevin C. Sanders
Owner and Co-Founder, Wealth Advisor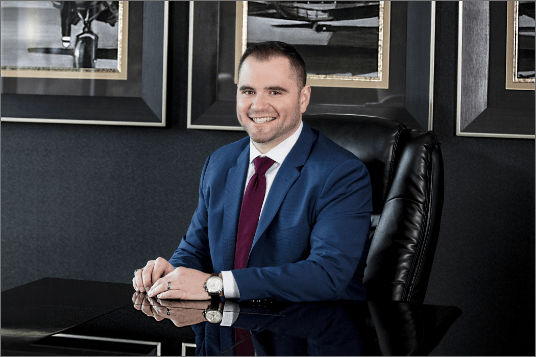 Kevin Sanders
Co-Owner
An attorney and financial advisor, Kevin grew up in the Elgin area and is devoted to developing well-rounded strategies that help local families live their best retirement and safeguard their wealth for future generations.
Kevin builds genuine comradery with his clients and considers them friends. He uses his diverse skills and knowledge to craft investment, retirement income and estate plans that meet specific needs and goals.
"I am most passionate about helping families, even through tough situations," Kevin says. "With an expertise in estate planning and income planning, I am able to give guidance that can alleviate a lot of stress and worry."
An Investment Adviser Representative, Kevin is a financial professional who can offer investment and insurance products and services as he has passed his Series 65 securities exam and holds life and health insurance licenses in Illinois. He joined Guardian Wealth (formerly Teboda & Associates) in 2013, was named a partner in 2017 and joined Amanda Jager Czosek in purchasing the firm in 2022.
Kevin graduated magna cum laude from the University of St. Francis in Joliet and received his law degree from St. Louis University School of Law. Formerly with the Kane County state attorney's office, he is a member of the Illinois State Bar Association.
Kevin married his college sweetheart, Ashley. The couple lives in Pingree Grove with oldest son Roman, daughter Riley and the family's baby, Rory, who was born in October 2022. Another daughter, Reagan, passed away in 2020.
When he isn't helping clients or enjoying time with his co-workers, Kevin loves creating memories with his family and coaching his children in their various sports.
Any and all other services referenced are an outside business activity not offered through or supervised by AE Wealth Management. Investment advisory services provided by AEWM, Teboda & Associates, AEWM Sanders Law Firm are all separate and not affiliated entities.