Our Purpose Is to Help You Discover Retirement Confidence
You worked hard for your wealth. We work hard to help you enjoy it. With trust and transparency as our foundation, we develop holistic strategies to help you live your retirement dreams.
Our Mission
The Guardian Mission: We Care
At Guardian Wealth Advisory Group, our mission is to help you reach your goals by nurturing and guiding you to and through retirement.
We understand the key to building tailored retirement strategies is to first build relationships based on transparency and trust. We care about your passions, your pursuits and your positions, but above all we care about you as a person.
What We Offer
Confident, comfortable retirements start with custom, comprehensive strategies.
At Guardian Wealth Advisory Group, we offer a full suite of services for each of your four essential areas of retirement planning:
Legal and Estate Planning
Estate planning services are offered through the law firm Sanders Law Firm. Guardian Wealth Advisory Group is an Investment Advisory practice that offers products and services through AE Wealth Management, LLC (AEWM), a Registered Investment Advisor. AEWM does not offer estate planning services. The estate planning services offered by Sanders Law Firm are not subject to investment Advisor requirements. Estate planning services referenced are an outside business activity not offered through or supervised by AEWM. AEWM is not affiliated with Sanders Law Firm.
Our Team
Meet Your Retirement Professionals
When you become a client at Guardian Wealth, you become family.
Built on trust and transparency, our firm takes care of clients by helping them in four essential areas: investments, tax, legal and Medicare.
To learn more about owners Amanda Czosek, Kevin C. Sanders and the other dedicated professionals who are committed to helping you work toward your retirement goals, visit our About Us page.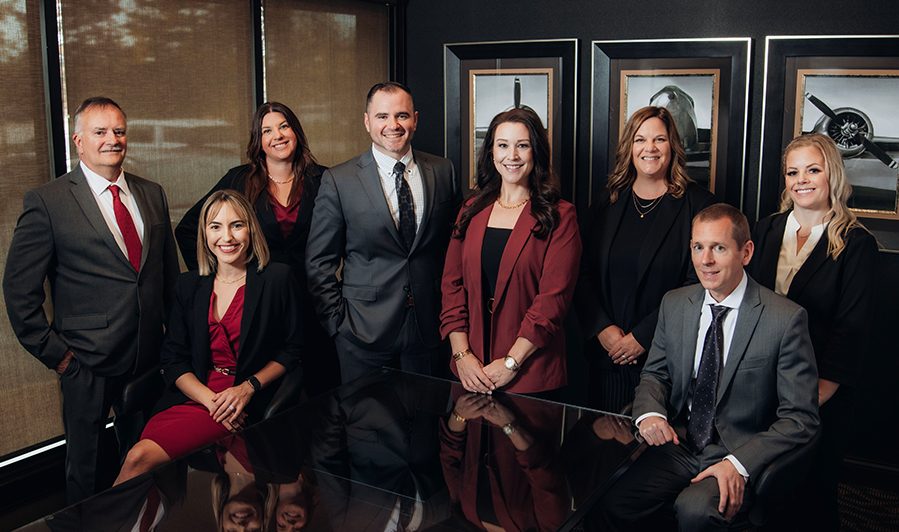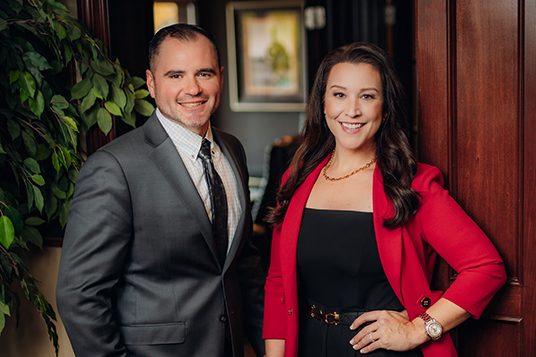 Our Founders
Amanda Czosek and Kevin C. Sanders, Esq.
Owners and Co-Founders, Wealth Advisors
Amanda Czosek and Kevin Sanders, dedicated Investment Adviser Representatives and insurance professionals, founded Guardian Wealth Advisory Group in 2022 to provide caring, custom, comprehensive retirement services that help protect every aspect of clients' financial lives, from investments and taxes to Medicare, legal and legacy planning.
Kevin and Amanda joined what is now Guardian Wealth a year apart from each other in 2013 and 2014, respectively. They became partners in 2017 before later teaming up to acquire and rebrand the firm to emphasize their values: trust, transparency, compassion and preservation. While Amanda focuses much of her energy on income, taxes and empowering women throughout our local community, Kevin is an estate planning attorney who creates diverse investment, retirement and estate strategies.
Amanda earned her psychology degree from Ferris State University before transitioning to the financial world. She and her husband, Brian, live in St. Charles and are the proud parents of two boys, Reid and Wade. Kevin graduated magna cum laude from the University of St. Francis in Joliet and received his law degree from St. Louis University School of Law. He married his college sweetheart, Ashley, and the couple lives in Pingree Grove with their sons, Roman and Rory, and middle daughter, Riley. Their youngest daughter, Reagan, passed away in 2020.